Posts Tagged 'formula drift'
June 30th, 2021 by Elusive Media
Formula Drift returns to Englishtown! But it's no where near how you remember it. A few years back, the drag strip was no longer allowed to be used. Raceway Park does have a road course, which is used for many drift events, but FormulaD and Raceway park built it's first dedicated drift track! It combines the track layout of Wall Township Raceway, but without the high banks. The figure eight now crisscrosses over what is left of the drag strip and drivers have to adjust to the different pavement changes. This would of been the second year, but due to Covid and NJ restrictions, the event had to move to 2021.
Arriving at 9am, the temp was already above 80 and sunny! It was going to be a scorcher and a long day of drifting! The paddock stretched all the way around the track with a car show taking up the front entrance. Round 2 of ProSpec battle was the first part of the day. They put on some epic battles with a dramatic ending for first and 2nd. Dmitriy Brutskiy taking 1st, Austin Matta taking 2nd after slamming into the final wall and his wheel getting ripped off! Nick Noback finish up 3rd in his E46 M3. With a short break between competitions, the Pro was up as the sun started to set. As we finish the driver introductions, national anthem and swore in cadets into Space Force(congrats to them!), no longer than 2 minutes after, light drizzle falls from the sky.
The Pro are about to start with a damp track that was dry all day. We all hoped that it was going to be short lived, the rain continued until the top 6 and it only started to dry out on the last battle. We all hoped for many close battles, but with the damp to soaked track, it was all about who could keep up the speed, angle, and without spinning out. The smoke was absent until the last battle, but sadly Christ Forsbergs NOS Energy – GT Radial Nissan 370Z was littered with issues this weekend. Replaced engine before qualifying and during the final ends up with electrical problems. It was amazing he made it, but still comes away with good points to keep the championship alive . Matt Field takes the win which makes is first FD Pro win in the Falken Tire – Drift Cave Chevrolet Corvette! With this win and points previous points leader finishing 9th, Field now leads the championship. Fredric Aasbo in his Rockstar Energy Drink Toyota GR Supra finishes the podium in 3rd. Looking forward to exciting next round in Erie, PA! See you there!
Date: June 18-19, 2021
Location: Old Bridge Township Raceway Park, Englishtown, NJ
By: Erik
Gallery – Click Here
July 30th, 2018 by Elusive Media
The 12th year running Tuner Evolution Philadelphia is here! This show brings the best of what the east has to show from all different styles and classes; but this is not your typical car show! On top of the impressive amount of rides to check out, some of your favorite import models are here all day for a meet and greet, so grab signed poster or photo with your favorite! Breaking Dancing Competition is always a returning favorite along with musical guests on the main stage. This year we also had a guest appearance from Ryan Tuerck, a 14 year veteran in the Formula Drifting series for an interview and take questions from the fans. And we can't forget the handful of sponsors and vendors that help but on this show and the Miss Tuner Evolution Contest to finish off the event! Are you ready for next year!? If you can't wait, be sure to check out other tour locations throughout the rest of the year!
Date: July, 28th, 2018
Location: The Greater Philadelphia Expo Center, Oaks, PA
By: Erik
Gallery – Click Here
September 14th, 2015 by Elusive Media
What an exhausting, exciting, & fun filled weekend! I was lucky enough to get invited to cover this year's inaugural Formula Drift World Championship in Canada. The event took place at the Autodrome St. Eustache, just 30 or so minutes north west of the beautiful city of Montréal. I've been covering FormulaD events for the past 10yrs in New Jersey and the crowd and atmosphere at this event like no other; a very European feel. Arriving early to kick off the two day event, we were greeted by eager drift fans that had been camping out the night before at the track. Everyone had their campers and tents all setup to enjoy the whole race weekend, amazing! From the fan turnout the first day, you would of thought it was the start of the top16.
Nearly 40 driver from 8 different countries showedto compete in Round 8 of Worlds. Out of those 8 countries, Canada had a strong showing in drivers and they weren't going to make it easy for anyone to walk in and take the top spot. Kevin Morin trying to battle for the top 32, gave Veteran driver Kean Kearney in his Oracle Lighting/Achilles Motorsports Dodge Viper a run for the next round as the judges and crowd went for "One More Time!" twice before it was decided that Kearney had won the battle.
The crowd was already on cloud9 from the exiting and some nail biting battles, but GoFast Energy Drink & FormulaD want to step it up with a tricked out Semi-Truck, carrying a guy with a Jetpack! Before the start of the top16, this guys shoots into the air and circles the track and lands safely back onto the Semi-Truck. Wow…what a way to start off the final part of this weekend! Now lets get on to some exciting Battles! Canadian drivers continue to impress and you can hear the locals cheer loud and together when one of their drivers enters the track. Tho Toronto driver Pat Cyr driving the Eneos Oil/Yokohama Tire Scion FR-S battled hard, has mechanical damage from a previous battle and is forced to retire claiming 10th.
As we work our way up to the podium battles, Canadian driver Tomy Boisvert-Bellemare(Canadian Local) in his Signature KCS Nissan S13 give Marc Lanreville and Matt Field a great battle and ends up winning and continuing to race for top position, WOW… Canada could take this!! While the final battles came down to the wire, and with all of Canada routing for Tomy, Fredric Asabo in his Rockstar Energy Drink/Hankook Scion tC take the final top step on the podium. It really was a fierce battle and props to both drivers for finishing the weekend as it started.
I can't wait to cover another Canadian Round after this weekend. Well worth the drive! Check out the nearly 550 photos in the gallery for you enjoyment!
Date: September 6th-7th, 2015
Location: Autodrome St. Eustache, Québec, Canada
By: Erik
Gallery – Click Here
1


2


3


4


5


6


7


8


9


10


11


12


13


14


15


16


17


18


19


20


21


22


23


24


25


26


27


28


29


30


31


32


33


34


35


36


37


38


39


40


41


42


43


44


45


46


47


48


49


50


51


52


53


54


55

July 6th, 2015 by Elusive Media
"Come Hell or High Water" is what the ForumlaD fans & drivers said to the race weekends forecast. Rain and at times heavy, plagued this weekend with track conditions changing every other battle. Since the heaviest rain was said to arrive in the evening, the schedule was bumped down one hour which really played in everyone's favor. While we had some great battles in the Top 32, there was also many favorites that that "The Gantlet" forced an early exit.
Between the Top 32 and Top 16, heavy down pours soaked the dried out track, but within a few minutes of the opening ceremonies, the rain breaks and gives the fans a great start to the final battles. Tho the rain had stopped, the first couple of battles looked like they were in slow motion. Drivers had to be extra careful with the lack of grip and steep bank with the transition on to the inter-circle. The final 4 would end in a exciting fashion as a steady rain showing up for the final battle. The first battle (dry track), Dean Kearney defeats Ryan Tuerck. Ryan can only now hope that Yokoi would lose to Aasbo since he qualified higher and could then claim 3rd place on the podium. Luck was on his side as Yokoi makes a few mistakes and Aasbo moves on to the finals. At this point, the rain started to pick up. The drivers were allowed a test run to get a feel for track and then we were off! While the rain returns the drives back to slow-motion drifting, Aasbo is able to gain a lead on Kearney. Fredric Aasbo takes his second 1st place in 2015 while making this his 2nd win at wall stadium speedway.
The championship is now wide open, with the top 3 only a few points from each other… going to be an exciting 2nd half!! Enjoy the photos and see you at the next round or via the online stream!
Date: June 26-27th, 2015
Location: Wall Stadium Speedway, Wall, NJ
By: Erik
Gallery – Click Here
1


2


3


4


5


6


7


8


9


10


11


12


13


14


15


16


17


18


19


20


21


22


23


24


25

June 25th, 2014 by Elusive Media
Last year's event was sold out, and this year's was no different(and yes, i saw many people get turned away trying to get tickets, another reason to pre-order from FD's website!) Round 4 of the Formula Drift stands up to its name, The Gauntlet. Many veterans of the sport came hoping to leave on the podium or even a possible win, but while some got close, others met the infamous "wall" at the stadium.
While we all enjoyed the exciting close battles of this weekend, one of my favorites moments was when Chelsea Denofa goes a bit to high and hits the wall on turn one, unbeading his front and rear tires. Instead of coming to a stop, he continues to drift and give everyone a show until the tires roll off the rim and he can on longer continue. While some came victim of the high banked wall, others like top qualifier and local drifter Chris Fosberg continues his lead in the leadership with a second place finish in his Hankook Tire Nissan 370Z. Fredric Aasbo takes victory in his Hankook Tire Scion Racing tC over Fosberg in the final battle, but Aasbo still remains 59 points behind his Hankook teammate. The win at Wall Stadium marks Aasbo's first career Formula Drift Win. Aurimas "Odi" Bakchis also has one of his first's on the podium, making it into 3rd place in his Feal Suspension / Nitto Tire Nissan 240SX.
Formula Drift Championship moves on to Evergreen Speedway for Round 5. Be sure to pre-order your tickets and check out the live coverage via FormulaD's website at www.formulad.com
Now on with the photos… enjoy!!!
Date: June 20-21st, 2014
Location: Wall Stadium Speedway, Wall, NJ
By: Erik
Gallery – Click Here
1.


2.


3.


4.


5.


6.


7.


8.


9.


10.


11.


12


13.


14.


15.


16.


17.


18.


19.


20.


21.


22.


23.


24.


25.

May 13th, 2013 by Robert
Full Gallery HERE!
Photo creds: Larry Chen with FormulaDrift/Speedhunters
April 15th, 2013 by Robert
Long Beach, Calif. – April 13, 2013 – Formula DRIFT presented by GoPro begins the tenth season of competition with Round 1: Streets of Long Beach. Daijiro Yoshihara in the America's Tire / Falken Tire Nissan S13 takes the victory and leads the championship points chase.
Round 1: Streets of Long Beach started off the tenth season of Formula DRIFT presented by GoPro to a sell out crowd. Fans were treated to a vendor village, Slammed Society car show, a display of vehicles from the Targa Trophy and a skateboard demo from the Action Sports Kids Foundation of Long Beach.
"To start our ten year anniversary season in front of a sell out crowd sets a great tone for the season to come," stated Jim Liaw, president and co-founder of Formula DRIFT. "We owe it all to our drivers, sponsors and the fans for helping to make the Series what it is today. We look forward to another exciting season."
Experience became the deciding factor with all three spots on the podium being found by ten-year veterans who also are past champions of the Series. The 2009 Champion Chris Forsberg in the NOS Energy Drink / Hankook Nissan 370Z was too much for Chelsea DeNofa and earned third place. The final battle pitted 2010 Formula DRIFT champion Vaughn Gittin, Jr in the Monster Energy / Nitto Tire Ford Mustang against the 2011 champion Daijiro Yoshihara who also was the number one qualifier. On their first run Gittin made a small mistake at the hairpin giving Yoshihara the edge. A consistent second run by Yoshihara secured his victory giving him the first victory of the season.
"This was my first time to win in Long Beach. I've been on the podium a few times, but winning here was one of my goals and I was able to achieve that today, "said Daijiro Yoshihara, winner of Round 1: Streets of Long Beach. "I also qualified first so this was the best way to start off the season, but it is still a long way to another Championship. I hope to win another Championship this season." Formula DRIFT presented by GoPro continues at Round 2: Road to the Championship at Road Atlanta on May 10-11, 2013.
For more information visit: www.formuladrift.com
Formula DRIFT Professional Championship Presented by GoPro 2013 Standings After One Event
1. Yoshihara, Daijiro America's Tire / Falken Tire Nissan S13 112 Points
2. Gittin Jr., Vaughn Monster Energy / Nitto Tire Ford Mustang 92 Points
3. Forsberg, Chris NOS Energy Drink / Hankook Nissan 370Z 79 Points
4. DeNofa, Chelsea BC Racing BMW 3 Series 75 Points
5. McNamara, Darren Falken Tire Nissan S14 64 Points
6. Tuerck, Ryan Team Retaks Scion FR-S 64 Points
7. Gushi, Ken Greddy / Hankook Scion FR-S 62 Points
8. Essa, Michael GSR Autosport / Yokohama BMW M3 62 Points
9. Moen, Kenneth Nexen Tire Nissan 240SX 58 Points
10. Saito, Daigo Achilles Tire / Bridges Racing Lexus SC430 57 Points
11. Aasbo, Fredric Hankook Tire Scion Racing tC 56 Points
12. Bakchis, Aurimas Nexen Tire Nissan S14 56 Points
13. Kado, Ryan DNA Motoring / Nexen Tire Nissan 350Z 55 Points
14. Powers, Matt Nitto Tire / Fatlace Nissan S14 55 Points
15. Mordaunt, Patrick Apexi / PM Racing / Diamond Lexus SC430 54.50 Points
16. Pawlak, Justin Falken Tire Ford Mustang 54.50 Points
Round 1: Streets of Long Beach Event Results
1. Yoshihara, Daijiro America's Tire / Falken Tire Nissan S13 Winner
2. Gittin Jr., Vaughn Monster Energy / Nitto Ford Mustang Second Place
3. Forsberg, Chris NOS Energy Drink / Hankook Nissan 370Z Third Place
Manufacturers Championship Standings After One Event
1. Ford 146.5 Points
2. Nissan 137 Points
2. BMW 137 Points
4. Scion 126 Points
5. Lexus 111 Points
Tire Championship Standings After One Event
1. Falken 176 Points
2. Nitto 167 Points
3. Hankook 141 Points
4. Yokohama 116.5 Points
April 11th, 2013 by Robert
Formula DRIFT Insider 2013 Ep.1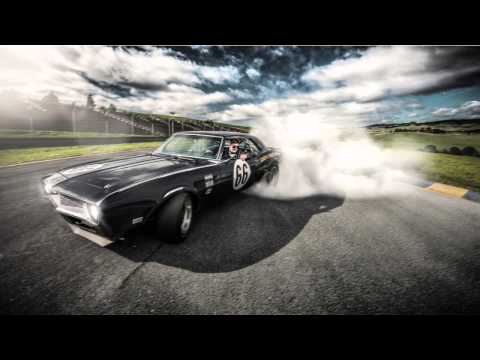 April 8th, 2013 by Robert