Archive for the 'FormulaDRIFT' Category
April 8th, 2013 by Robert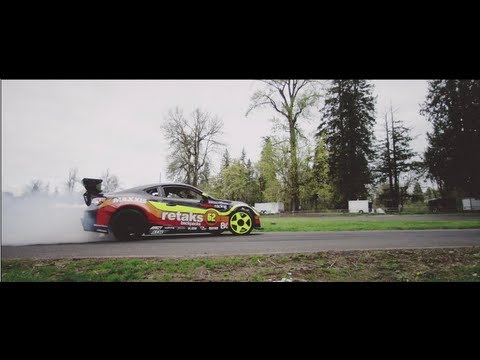 March 29th, 2013 by Robert
Vegasdrift ProAm Round 2 – Las Vegas Motor Speedway
What: VegasProAm Round Two (Competition)
Where: Outside Road Course @ LVMS
When: March 30 (Saturday) 9am-5pm
Driver Registration: http://www.vegasdrift.com/registration
Venue Gate Fee: $10.00 – Children Under 12 $5.00
Schedule
6:30am Gates Open to Drivers and Teams
6:30am – 8:25am Tech Inspection
8:30am – 8:50am Mandatory Drivers Meeting/Safety Briefing
8:50am – 9:00am Parade Lap
9:00am – 10:45am ProAm Practice Session 1
10:45am – 11:00am Mandatory Drivers Qualifying Meeting
11:00am – 12:00pm ProAm Practice Session 2
12:20pm – 12:30pm Drivers Stage in series ranked order
12:30pm – 2:00pm Qualifying
2:15pm – 2:30pm Qualifying Results Drivers Meeting
2:30pm – 3:00pm Top 16 Practice
3:00pm – 5:00pm Top 8/16 Tandem Competition
5:15pm – 5:30pm Award Ceremony
Series Champion Receives
– A Formula Drift Pro License
– A Product Sponsorship from Garrett Turbos for participating in Formula Drift
– 1 Set of Off the shelf CP Pistons
– 1 Set of off the shelf Carrillo Rods
– 2 Belle 1 Communications Formula Drift Freq Programed Motorola UHF Radios
– 1 Full Body Kit from Vis Racing
– 1 $750 in a product certificate with Advanced Clutch Technology
– 1 AEM Wideband Falesafe Gauge
Series 2nd, 3rd
– A Formula Drift Pro License
– 1 AEM UEGO Gauge
Series 4th
– A Formula Drift Pro License
Round 2 Event Prizes
– VegasProAm Trophies will be awarded to 1st, 2nd, and 3rd place
1st Place
– $300.00 in Product Certificate from Brian Crower
– $100.00 (MSRP) M7 Pro Racing Oil
– $100.00 in Product from Dstroyr
– $50.00 in Product from Baker Precision
2nd Place
– $80.00 (MSRP) M7 Super Street Oil
– $75.00 in Product from Dstroyr
– $50.00 in Product from Baker Precision
3rd Place
– $80.00 (MSRP) M7 Super Street Oil
– $75.00 in Product from Dstroyr
– $50.00 in Product from Baker Precision
Contact Info:
General Information: info@vegasdrift.com
Tech Inspection: tech@vegasdrift.com
Media: media@vegasdrift.com
Marketing: wes@vegasdrift.com
March 26th, 2013 by Robert
Vaughn Gittin Jr. reveals the livery of the all new Monster Energy Nitto Tire 2014 Ford Mustang RTR, announces the formation of the RTR Drift Team, and releases his 2013 Global Schedule!
Check out the reveal video!
Check out what he is going to be working with for the 2013 Season!
MONSTER ENERGY NITTO TIRE 2014 FORD MUSTANG RTR
• Roush Yates Racing Engines/Ford Racing Aluminum V8 (845HP)
• Weight – 2900 LBS
• 4 Speed Dog Box Transmission
• MoTeC M84 Engine Management and Dash Display/Logger (CDL-3)
• Nitto NT05 Tires (295/35/18 Rear, 275/35/18 Front)
• Mustang RTR Wheels (18×10 rear, 18×9.5 front)
• Recaro Racing Seats
• Takata 6 Point Harness
• Carbon Fiber Body with RTR Appearance Package
• Custom Exedy 4 Disc Clutch
• Quick Change Differential
• Driveshaft Shop Custom Aluminum Driveshaft
• 6 Piston Front Calipers and Dual 4 Piston Rear Calipers with ASD Motorsports Rotors Hats and E-Brake Assembly
• Magnaflow 5" Racing Muffler
• Bosch Fuel Injectors, Spark Plugs, Alternator, O2 Sensors, Fuel Pump
• K&N Air and Oil Filters
More info on Vaughn Gittin Jr. can be found here
EM would like to wish Vaughn Gittin Jr. the best of luck this season!
March 23rd, 2013 by Robert
News from Tyler McQuarrie camp is that J.R. Hildebrad is paid in full for the 2013 season.
Dont know if he is going to run a Camero or maybe a Caddy, time will tell.
Here is a video of J.R. tearing it up in Sonma, CA.
March 21st, 2013 by Robert
KEN GUSHI'S 2013 SCION FR-S UNVEILED AT TOYOTA TODAY
Images care of Wrecked Magazine
March 21st, 2013 by Robert
The guys over at Wrecked Magazine Just posted this image thinking it maybe Ken Gushi's new color scheme for his 2013 Season FR-S.
We will see come Long Beach RD1!
March 20th, 2013 by Robert
Check out the latest product from Wisefab!
March 20th, 2013 by Robert
Formula DRIFT ProAM Golden Gate Drift Round 1 this weekend
GoldenGateDrift ProAm
Location: Stockton 99 Speedway
4105 N Wilson Way
Stockton, CA
Saturday 23RD Practice Day
Gates open (team's/media) – 9:30am
Gates open (public) – 10:30am
Practice from 11am – 4pm
Sunday 24TH ProAm Comp
Gates open (team's/media) – 7:30am
Gates open (public) – 10:00am
Qualifying starts – 1:15pm
(Comp immediately after)
Tickets saturday only 10$
sunday only 12$
Two day 20$
Pit pass(good both days) 25$
Kids 10 and under free
March 19th, 2013 by Robert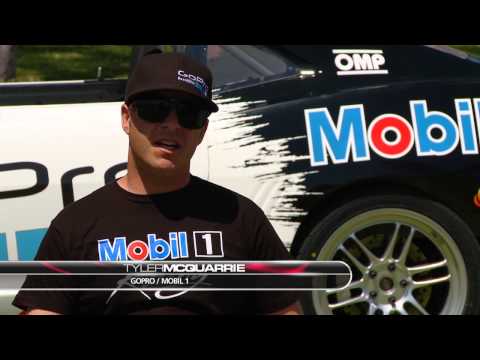 Formula DRIFT Long Beach 2013 Promo Video
Make sure to pick up your tickets at http://www.formulad.com/schedule/tickets/
March 19th, 2013 by Robert
FOR IMMEDIATE RELEASE, Rancho Cucamonga, CA – Aurimas Bakchis "Odi" announced today that he will be partnering with the United States Air Force for the 2013 drift season. Bakchis will be competing in each of the seven Formula Drift USA events as a partner with the United States Air Force in his LS3-powered Nexen Tire Nissan 240SX.
The United States Air Force is entering into the 5th season as a sponsor of the Formula Drift series, and Bakchis will be one of the drivers sponsored for the 2013 season. Regarding his new sponsor Bakchis stated "I had a great experience teaching a U.S. Air Force Airman to drift during the Drift into the Blue series in 2012. It was truly a pleasure to work with the U.S. Air Force in that capacity and now I am grateful to continue working with such a committed group of people. I look forward to continuing to work with an established organization that values teamwork and technology since these are my mantra for how I approach drifting."
The Formula Drift USA season begins in Long Beach, California in April 2013. This will be Bakchis' debut event as a partner of the United States Air Force and Bakchis is confident that the 2013 drift season will be promising with the support of such committed sponsors.
Additional information regarding Bakchis and his drift program can be found at http://www.bakchismotorsports.com.