Archive for the 'Motorsports' Category
May 13th, 2013 by Robert
Full Gallery HERE!
Photo creds: Larry Chen with FormulaDrift/Speedhunters
May 13th, 2013 by Robert
Round 2: Road to the Championship Results; Daigo Saito Takes the Victory
For Immediate Release
May 11, 2013
Round 2: Road to the Championship Results;
Daigo Saito Takes the Victory
Long Beach, Calif. – May 11, 2013 – Formula DRIFT presented by GoPro continued to Round 2: Road to the Championship at Road Atlanta. Defending 2012 champion, Daigo Saito in the Achilles / Bridges Racing Lexus SC430 takes the victory.
Round 2: Road to the Championship returned for the tenth consecutive season to the home of the inaugural Formula DRIFT competition at Road Atlanta. This is the only course on the circuit that has paved a custom section of the track specifically for drifting. Despite the intermittent rain, the fans in Atlanta came out in force and stayed through to the end of the event. Road Atlanta has the largest attendance for the Series outside of California.
"Drifting is chaotic and unpredictable," stated Jim Liaw, president and co-founder of Formula DRIFT. "Today showed the ability of the Formula DRIFT drivers to adapt to the changing conditions while still performing."
The rain slicked track proved to be a challenge as the event entered into the Top 16 portion of the competition. Heading into the competition, Daijiro Yoshihara in the Discount Tire / Falken Tire Nissan 240SX held the points lead, but surprisingly failed to make it into the Top 16, opening the opportunity for other drivers in the point standings. Michael Essa in the GSR Autosport / Yokohama Tire BMW M3 faced Vaughn Gittin, Jr. in the Monster Energy / Nitto Tire Ford Mustang RTR in the consolation round. Gittin won third place and takes the lead in the 2013 Pro Championship point standings. The final round pitted Darren McNamara in the Falken Tire Nissan 240SX against returning champion Daigo Saito. McNamara on the first run misjudged the speed of Saito and ran into his car causing damage and giving up the advantage, which his team was not able to overcome. Saito earned his first victory of the season and moves into second place overall.
"This almost feels like revenge from Long Beach since I was only able to make it into the Top 16 at Round 1," said Daigo Saito, winner of Round 2: Road to the Championship. "The track conditions were horrible and it could have been anyone that won, but I am happy that I was able to pull off the victory. Thanks to the team and Achilles for helping make this all possible."
For more information visit: www.formuladrift.com
Formula DRIFT Professional Championship Presented by GoPro 2013 Standings After Two Rounds
1. Gittin Jr., Vaughn Monster Energy / Nitto Tire Ford Mustang RTR 172 Points
2. Saito, Daigo Achilles Tire / Bridges Racing Lexus SC430 161 Points
3. McNamara, Darren Falken Tire Nissan S14 156 Points
4. Essa, Michael GSR Autosport / Yokohama BMW M3 141 Points
5. Yoshihara, Daijiro Discount Tire / Falken Tire Nissan S13 137 Points
6. Aasbo, Fredric Hankook Tire Scion Racing tC 136 Points
7. Forsberg, Chris NOS Energy Drink / Hankook Nissan 370Z 135 Points
8. Tuerck, Ryan Team Retaks / Maxxis Scion Racing FR-S 125.50 Points
9. Moen, Kenneth Lutz Performance / Nexen Tire Nissan 240SX 120 Points
10. Powers, Matt Nitto Tire / Fatlace Nissan S14 119 Points
11. Pawlak, Justin Falken Tire Ford Mustang 116.50 Points
12. Bakchis, Aurimas Nexen Tire Nissan S14 112 Points
13. DeNofa, Chelsea BC Racing BMW 3 Series 105 Points
14. Mohan, Kyle Nexen Tire / Mazdatrix RX-8 86 Points
15. Wang, Forrest Get Nuts Labs Nissan 240SX 82 Points
16. Field, Matt CX Racing / Blacktrax Nissan 240SX 81.50 Points
Round 2: Road to the Championship Event Results
1. Saito, Daigo Achilles Tire / Bridges Racing Lexus SC430 Winner
2. McNamara, Darren Falken Tire Nissan S14 Second Place
3. Gittin Jr., Vaughn Monster Energy / Nitto Ford Mustang RTR Third Place
Manufacturers Championship Standings After Two Rounds
1. Ford 288.50 Points
2. Scion 261.50 Points
3. Nissan 248 Points
4. BMW 246 Points
5. Lexus 239.75 Points
Tire Championship Standings After Two Rounds
1. Falken 330 Points
2. Nitto 311 Points
3. Hankook 270 Points
4. Achilles 243 Points
5. Nexen 228.50 Points
For more information contact:
John Pangilinan
The ID Agency
213.802.0863
john@theidagency.com
ABOUT FORMULA DRIFT
Entering its tenth season, Formula DRIFT is recognized as the North American professional drifting championship. Established on the streets of Japan, drifting has evolved into a worldwide competitive sport that challenges each driver's driving ability and vehicle control. Formula DRIFT provides a forum for professional drifters to compete nationwide for the coveted Formula DRIFT Championship crown. As the first official series in North America, Formula DRIFT has taken competitive motorsports to the extreme, attracting fans and car enthusiasts from all walks of life and establishes itself as the world-wide leader for the Sport. For a competition schedule and ticket information, visit: www.formuladrift.com.
ABOUT IMG SPORTS & ENTERTAINMENT
Operating in 30 countries, IMG Sports & Entertainment's diverse businesses include: consulting services; event ownership and management; fashion events and models representation; licensing; golf course design; and client representation in golf, tennis, broadcasting, speakers, European football, rugby, cricket, motor sports, coaching, Olympic and action sports. IMG Academies are the world's largest, multi-sport training and educational facilities, delivering world-class training experiences to more than 12,000 junior, collegiate, adult, and professional athletes each year. More information is available at: www.imgworld.com.
Formula DRIFT Holdings, LLC | 200 Pine Avenue, Suite 615 | Long Beach, CA 90802
May 11th, 2013 by Robert

Round 2: Road to the Championship Qualifying Results
Qualifying Drivers – Top 32
Driver: Car #: Speed: Score:
1 F. Aasbo #151 151 50.8 90.5
2 M. Essa #101 101 45.8 89.8
3 J. Pawlak #13 13 48.9 88.4
4 C. Denofa #88 88 48.1 87.6
5 D. Saito #1 1 50.7 84.5
6 D. McNamara #8 8 48.9 81.4
7 M. Powers #665 665 47.7 80.7
8 M. Field #777 777 47.1 79.6
9 V. Gittin Jr. #25 25 45.1 79.1
10 C. Forsberg #64 64 47.4 77.9
11 O. Bakchis #723 723 44.9 77.9
12 F. Wang #808 808 48.4 72.9
13 J. Jones #29 29 46.2 72.2
14 D. George #7 7 48.2 71.2
15 D. Yoshihara #9 9 49.1 70.6
16 K. Moen #22 22 48.3 68.8
17 R. Nishida #31 31 49.1 85.1
18 C. Grunewald #79 79 49.9 84.9
19 R. Tuerck #62 62 47.4 75.4
20 K. Mohan #99 99 47.8 74.8
21 M. Ovcharik #235 235 47.4 72.4
22 T. Yoshioka #104 104 46.8 72.3
23 T. Aono #86 86 49.1 71.6
24 D. Briggs #24 24 48.9 70.4
25 C. Ward #23 23 46.3 69.8
26 W. Parsons #48 48 45.3 69.8
27 N. Hamilton #144 144 44.9 68.9
28 P. Mordaunt #90 90 46.3 67.8
29 J. Maeng #51 51 42 67.7
30 P. Goodin #46 46 50.8 63
31 C. Hosford #232 232 50.1 59
32 W. Wilkerson #95 95 47.4 58.9
April 27th, 2013 by Elusive Media
A weekend of firsts, broken records, and great racing at the world-class Circuit of the Americas(COTA). If your not familiar with COTA, its located in Austin, TX and it's the 1st purpose-built Grand Prix facility in the United States. Besides MotoGP, Formula 1(F1), V8 Supercars, Rolex Sports Car Series & American Le Mans Series, make the journey to Circuit of the Americas for one of their rounds. COTA consists of 20 turns, elevation change of 133ft, & .62 mile back straight that makes up the 3.4 mile track.
With many strong rides this season, Dani Pedrosa, Cal Clutchlow, VR 46 Valentino Rossi(back to Yamaha), Marc Marquez (2012 Moto2 World Champion), and the reigning world champion, Jorge Lorenzo, we are excited to see how this season unfolds. After some great battles in Qatar, we are ready for some more action for Round 2 at Circuit of the Americas!! A forecast of sunny and low to mid 70s make it ideal temperature for the weekend. As the race weekend starts off, we are greeted with low 40f degree weather in the mornings, much cold than anyone expected. Combined with a 8-15mph wind, the next few days would make morning practices a bit more of a challenge. As expected race times drastically reduce in the afternoon, where the Rookie, Marc Marquez comes in the fastest by just over a half-a-second faster than his teammate Dani Pedrosa. As the weekend progresses, Saturday conditions are in line with yesterday, and still after the 4th Free Practice, Marc Marquez comes on top with a 2:03:779. Dani trails behind by a small gap, were Lorenzo is nearly a full second behind Marquez's time. We start seeing that the Honda's favor this track over the Yamaha's. After we finish up Q1 and on our way to Q2, Dovisiozo tops his teammate Nicky Hayden for 6th and also top Ducati. The top 5, in order are Bradl, Crutchlow, Lorenzo, Pedrosa, and Marquez. This is Marc's first pole position and also breaks a long time record held by Freddie Spencer all the way back in 1982. Spencer at the age of 20 years and 196 days, while Marquez at the age of 20 years and 63 days. We had a feeling he would be breaking this record, but no one knew he would break in only his 2nd top class race.
Race day is finally here, and its the best conditions we've had all weekend. As all 26 rides take off from the grid, Pedrosa with a great start takes the lead into turn one. Marquez falls back to 3rd while quickly overtaking Bradl in the first lap and stays close to Pedrosa. Lorenzo does all he can to keep up with both Hondas, but slowly falls back after taking 3rd place from Bradl. With 13 laps down, Marquez finally makes his move and passes his teammate Pedrosa. Dani tries to keep up, but Marquez keeps pushing all the way to the checkered flag with a 1.5 second lead ahead of Dani. We now witness another record held by Freddie Spencer broken by Marquez in his first MotoGP win! Lorenzo finishes 3rd while crutchlow works his way up the back after making a mistake for a impressive 4th place. Nicky Hayden is the top American(9th) and Ben Spies finished 13th, dispute strong pain from a previous injury that has not completely healed. Wild Card Rider Blake Young finished 1 lap down in 21st and local boy(man) Colin Edwards completes nearly half the race after having major issues with his CRT machine.
Moto2′s race was won by Nico Torel and Moto3′s race was won by Alex Rins both first time winners in their class. If all those records and first weren't enough, the Red Bull Rookie Cup had its first race in the United States, which included a race on Saturday and another on Sunday. It was a packed weekend of records and firsts, with over 131,000 in attendance during the race weekend, we will all be talking about this until we start it all over again next year!
Date: April 19-21st, 2013
Location: Austin, TX
By: Erik
Gallery – Click Here
Buy Tickets for 2013: Click Here
1. One track you need to see in person!


2.


3.


4.


5.


6.


7.


8.


9.


10.


11.


12.


13.


14.


15.


16.


17.


18.


19.


20


21.


22. First win! New record!!


23. Post Press-Conference


24. Dani Pedrosa soaking up some Texas sun after a long weekend!

April 11th, 2013 by Robert
Formula DRIFT Insider 2013 Ep.1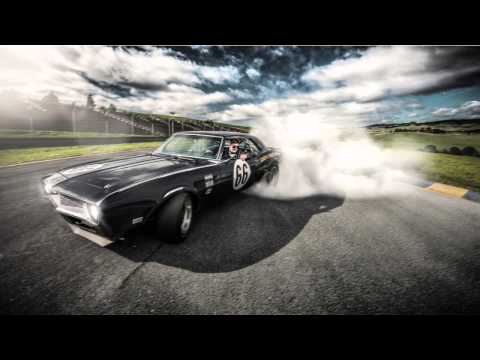 March 29th, 2013 by Robert
Vegasdrift ProAm Round 2 – Las Vegas Motor Speedway
What: VegasProAm Round Two (Competition)
Where: Outside Road Course @ LVMS
When: March 30 (Saturday) 9am-5pm
Driver Registration: http://www.vegasdrift.com/registration
Venue Gate Fee: $10.00 – Children Under 12 $5.00
Schedule
6:30am Gates Open to Drivers and Teams
6:30am – 8:25am Tech Inspection
8:30am – 8:50am Mandatory Drivers Meeting/Safety Briefing
8:50am – 9:00am Parade Lap
9:00am – 10:45am ProAm Practice Session 1
10:45am – 11:00am Mandatory Drivers Qualifying Meeting
11:00am – 12:00pm ProAm Practice Session 2
12:20pm – 12:30pm Drivers Stage in series ranked order
12:30pm – 2:00pm Qualifying
2:15pm – 2:30pm Qualifying Results Drivers Meeting
2:30pm – 3:00pm Top 16 Practice
3:00pm – 5:00pm Top 8/16 Tandem Competition
5:15pm – 5:30pm Award Ceremony
Series Champion Receives
- A Formula Drift Pro License
- A Product Sponsorship from Garrett Turbos for participating in Formula Drift
- 1 Set of Off the shelf CP Pistons
- 1 Set of off the shelf Carrillo Rods
- 2 Belle 1 Communications Formula Drift Freq Programed Motorola UHF Radios
- 1 Full Body Kit from Vis Racing
- 1 $750 in a product certificate with Advanced Clutch Technology
- 1 AEM Wideband Falesafe Gauge
Series 2nd, 3rd
- A Formula Drift Pro License
- 1 AEM UEGO Gauge
Series 4th
- A Formula Drift Pro License
Round 2 Event Prizes
- VegasProAm Trophies will be awarded to 1st, 2nd, and 3rd place
1st Place
- $300.00 in Product Certificate from Brian Crower
- $100.00 (MSRP) M7 Pro Racing Oil
- $100.00 in Product from Dstroyr
- $50.00 in Product from Baker Precision
2nd Place
- $80.00 (MSRP) M7 Super Street Oil
- $75.00 in Product from Dstroyr
- $50.00 in Product from Baker Precision
3rd Place
- $80.00 (MSRP) M7 Super Street Oil
- $75.00 in Product from Dstroyr
- $50.00 in Product from Baker Precision
Contact Info:
General Information: info@vegasdrift.com
Tech Inspection: tech@vegasdrift.com
Media: media@vegasdrift.com
Marketing: wes@vegasdrift.com
March 26th, 2013 by Robert
Vaughn Gittin Jr. reveals the livery of the all new Monster Energy Nitto Tire 2014 Ford Mustang RTR, announces the formation of the RTR Drift Team, and releases his 2013 Global Schedule!
Check out the reveal video!
Check out what he is going to be working with for the 2013 Season!
MONSTER ENERGY NITTO TIRE 2014 FORD MUSTANG RTR
• Roush Yates Racing Engines/Ford Racing Aluminum V8 (845HP)
• Weight – 2900 LBS
• 4 Speed Dog Box Transmission
• MoTeC M84 Engine Management and Dash Display/Logger (CDL-3)
• Nitto NT05 Tires (295/35/18 Rear, 275/35/18 Front)
• Mustang RTR Wheels (18×10 rear, 18×9.5 front)
• Recaro Racing Seats
• Takata 6 Point Harness
• Carbon Fiber Body with RTR Appearance Package
• Custom Exedy 4 Disc Clutch
• Quick Change Differential
• Driveshaft Shop Custom Aluminum Driveshaft
• 6 Piston Front Calipers and Dual 4 Piston Rear Calipers with ASD Motorsports Rotors Hats and E-Brake Assembly
• Magnaflow 5" Racing Muffler
• Bosch Fuel Injectors, Spark Plugs, Alternator, O2 Sensors, Fuel Pump
• K&N Air and Oil Filters
More info on Vaughn Gittin Jr. can be found here
EM would like to wish Vaughn Gittin Jr. the best of luck this season!
March 21st, 2013 by Robert
KEN GUSHI'S 2013 SCION FR-S UNVEILED AT TOYOTA TODAY
Images care of Wrecked Magazine
March 21st, 2013 by Robert
Ayrton Senna was one of the greatest F1 Drivers of all time.
Please enjoy the following video honoring his life as one of the best drivers of all time.